Basic price is 45 000 HUF /2 persons /2 nights in a unique designed room from Sunday until Friday.
It can be booked from 10 000 HUF!
Voucher contains:
Accomodation for 2 nights for 2 persons
Buffet breakfast
Accommodation in Boutique Hotel's homelike and unique designed room which is equiped by a double bed with spine relaxing, therapeutic mattress, telephone, Sat TV, minibar, bathroom with shower, hair drier, second lock on the door, individually controlled heating/air conditioning, safety deposit box, bath robe
Wellness usage ( Finnish Sauna, Infra Sauna, Steam Bath, Aroma Room, Cleopatra SPA- swimming pool, Caesar SPA- jacuzzi)
Open Bar: gratis unlimited tea, coffee, hot chocolate and water
Child discount: Children under the age of 3 are free of charge, in case they sleep in one bed with their parents (there is no opportunity for extra bed in the room)
The basic price of voucher:
45 000 HUF /2 nights /2 persons
Possible extra Charges per voucher:
10 000 HUF if arrival at the weekend.
15 000 HUF in middle season ( from 1-st of June till 30-st of June; between 1-st and 30 of September)
35 000 HUF in main season (from 1-st of July till 31-st of August)
5 000 HUF in periods of public holiday and Spring or Autumn school holidays.
Optional romantic additional services:
private use of the jacuzzi with champagne, romantic candles and sweets: 19 000 HUF
flower petals and sweets in the room: 6 900 HUF
BB champagne in the room: 5 000 HUF
exclusive Asti Martini champagne in the room: 12 000 HUF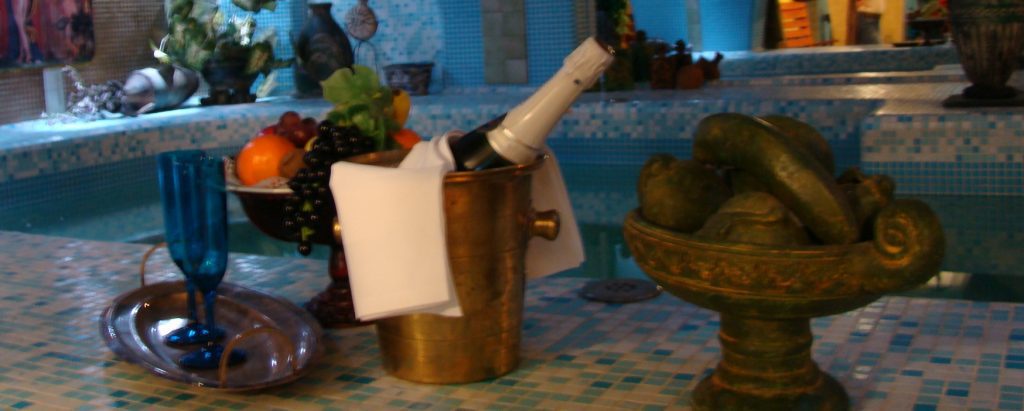 If you would like to make a reservation write us an email to janus@janushotel.hu
Payment: to make a reservation 10 000 HUF advance paiment is necessary. The rest of price & possible extra charges can be paid upon arrival. In case, that the arrival date is over 60 days, 100% of voucher cost has to be paid in advance.
Redeemable: till 31.05.2023